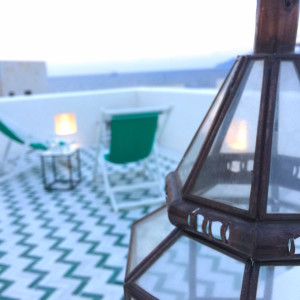 Like a game of correspondences between lines, lights and colors so Casa Sultana involves and attracts into its warm environments that refer to Morocco, passing through the waters of the Mediterranean.
Come to us unique materials, craftsmanship, traditional elements combined with contemporary techniques and styles.
Casa Sultana, framed in the historical center of Favignana, is a journey through history: unique union in which zellije, precious handmade wall tiles by Fez craftsmen, join industrial materials and technologies. And still the tufa stone typical of Favignana construction, becomes the star of this dwelling where there are many elements in carved stone as they used to do once.
There are four units located inside the Casa Sultana during this last restructuring, all independent and equipped with every comfort.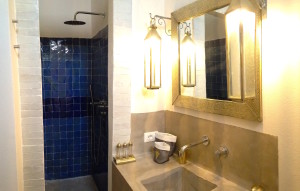 Stands a minimal decor consists of elements in iron batturo skillfully worked and ceramics from the sleek lines. A selection of ancient Berber fabrics embellished all spaces.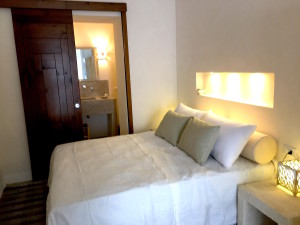 The terrace overlooking the sea collects the sounds that come from the Mediterranean basin and carries them along the grooves of the ceramic, the edges of the lanterns, the vessels with a tapered neck.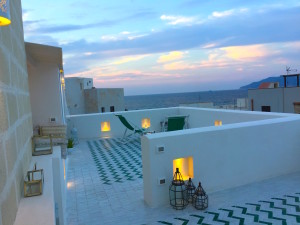 At Casa Sultana the dim glow of the sunset as well as the soft peak of sea near, give breath to the soul.